On July 29th 2020, 20-year-old Nurin Jazlina Mahbob started work as a sales promoter at a pop-up booth in Tangs, a department store. Two store managers, having noticed Jazlina, approached her and instructed her to remove her tudung, because the store's guidelines prohibited promoters from wearing religious headgear or accessories. For Jazlina, it was a nerve-racking first day at work.
Following a social media storm, numerous parties rebuked Tang's discriminatory practice, including Halimah Yacob, Singapore's tudung-wearing president, and the Tripartite Alliance for Fair and Progressive Employment Practices (TAFEP), whose guidelines state that religious attire should generally be allowed at workplaces, with some exceptions, including for operational and safety reasons.
Nonetheless, the ruling People's Action Party (PAP) rejected calls the following month to pass a law against workplace discrimination, maintaining its decades-old unwavering stance on the issue. Then, a year later, in August 2021, Lee Hsien Loong, the prime minister, announced that the government would finally pass a law against workplace discrimination, surprising and pleasing equality advocates who had been lobbying for it.
Yet, the government subsequently reassured companies that the new law will merely enshrine the TAFEP guidelines because they have been "effective" so far. But how effective have the guidelines been if discrimination against older workers, racial minorities, women and people with disabilities remains prevalent?
Perhaps the government is not solely concerned about protecting those from marginalised or underrepresented groups. In announcing this new law, Lee addressed the "growing restlessness over foreigners" under the header "work pass holders". It appears as if the primary aim of this new law is to address the alleged "discrimination" that Singapore citizens might face in the job market because of their nationality.
Yet, such alleged "discrimination" usually refers to situations in which citizens are not prioritised in the job market. This is not technically "discrimination" but rather a failure of labour market protectionism, which is more appropriately addressed through immigration and manpower policies.
By conflating such protectionism with traditional workplace discrimination, Singapore risks creating a watered-down law that fails to address the very real discrimination faced by people like Jazlina.
What discrimination is and is not
The claim that Singaporean workers are facing "discrimination" usually refers to a situation where they have not been prioritised in the recruitment process, as is required by the Ministry of Manpower's Fair Consideration Framework. According to this policy, employers must advertise vacancies on the MyCareersFuture portal and consider Singaporean candidates before hiring a foreign candidate.
Most countries have imposed similar requirements. Yet, as a matter of law, it is incorrect to say that Singaporean workers are facing "discrimination" at the workplace if they have not been given preferential treatment in the recruitment process. It is not that they are being treated less favourably because of their Singaporean nationality, but rather that they are not being treated more favourably. This is not "discrimination" in the legal sense.
Singaporean workers may of course actually face discrimination based on their nationality. For example, a hiring manager may discriminate against a Singaporean worker by hiring another candidate from a particular country, because other team members are from the same country.
But that is a different issue from requiring companies to prioritise Singaporeans in the hiring process. Nationality discrimination and nativist protectionism should not be seen as two sides of the same coin.
Importantly, companies that hire more foreigners may not be discriminating based on nationality per se. Instead, it may simply be because hiring foreigners is a more cost-effective strategy for organisations. First, foreigners may demand lower salaries than their Singaporean counterparts. Second, because of their precarious immigration status that is tied to their employment status, migrant workers may be less willing to enforce their employment rights if they are being exploited.
These dynamics exist to different degrees across the entire spectrum of the migrant workforce, from blue-collar construction workers to white-collar executives. Whatever the case, these issues are best addressed through stronger labour protections, such as safeguards for foreign workers who whistle-blow against their employers.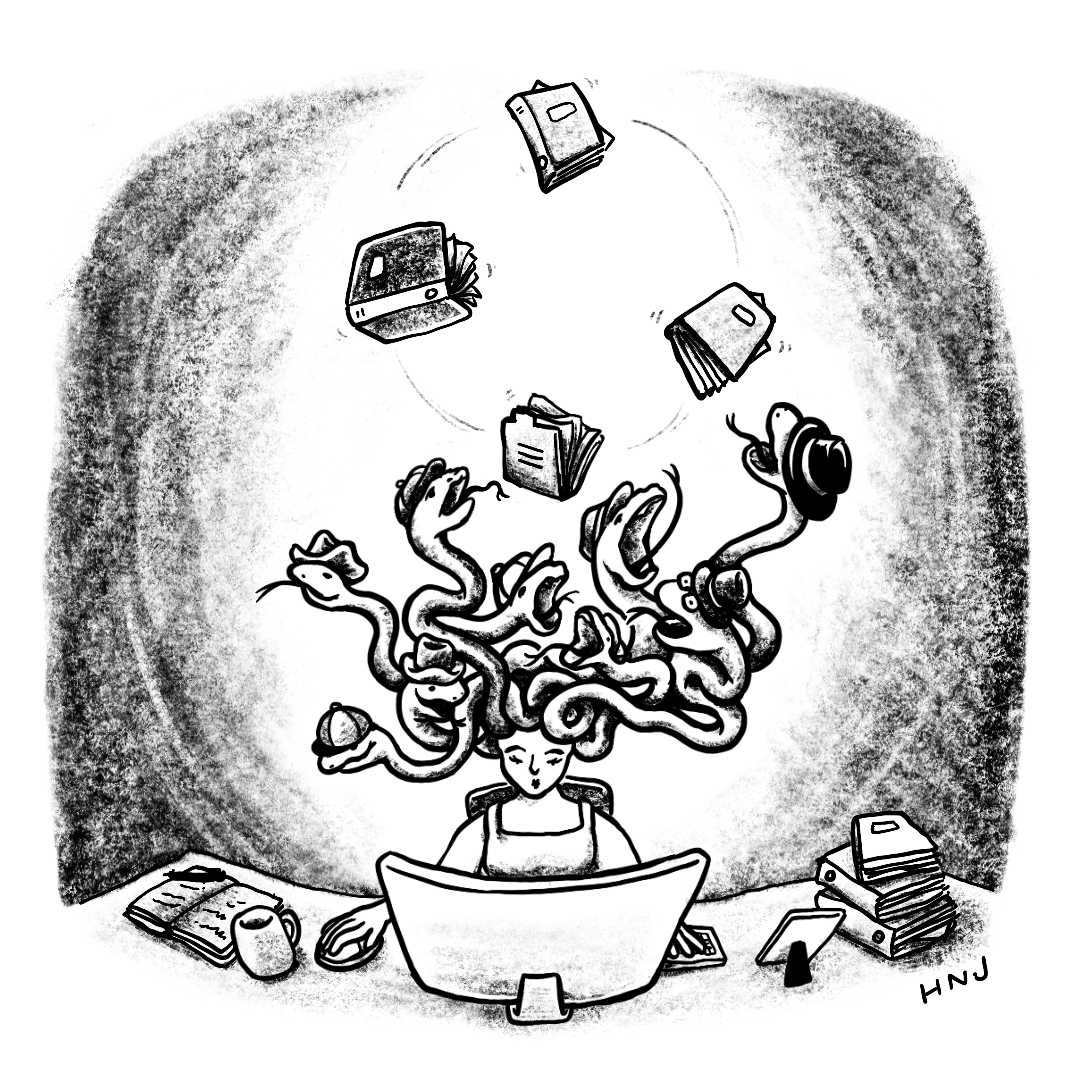 The emergence of nationality "discrimination" in Singapore
How did the lack of preferential treatment for Singaporean workers become mischaracterised as a form of nationality-based discrimination? This can be traced to the 2011 general elections, where immigration policy was one of several hot button issues responsible for the ruling People's Action Party's (PAP) worst ever electoral performance since independence.
Two months later, the TAFEP guidelines were updated to include a new section titled "Hiring and Developing a Singaporean Core". Two years later, in 2013, the Ministry of Manpower introduced the Fair Consideration Framework which imposed administrative penalties against employers with "discriminatory" hiring practices, including the curtailing of their work pass privileges. This specific punishment speaks to the fact that the government's primary concern is the brewing anti-immigrant attitudes among its electorate.
Notably, the Framework was introduced just months after the government faced a rare popular rebuke, when thousands of Singaporeans descended on Hong Lim Park to protest the Population White Paper, which projected an increase in the country's population to around 6.9m by 2030, driven mainly by immigration.
Disentangling nativism from the new anti-discrimination law
This new, imminent workplace discrimination law was announced in the middle of a polarising national debate over the India-Singapore Comprehensive Economic Cooperative Agreement (CECA). Some Singaporeans blame CECA for what they consider to be the unfettered influx of Indian professionals, managers, executives and technicians (PMET) into the country.
This context raises difficult questions. On one hand, the government has finally agreed to enact a law that is sorely needed to address the unfair treatment that marginalised groups face. On the other hand, how should one grapple with the nativist roots of such a law?
The reality is that by uncomfortably accommodating both protectionism and explicit forms of discrimination, the current anti-discrimination framework is based on a concept of fairness that  is insufficiently robust.
The TAFEP guidelines do not articulate a general definition of discrimination but instead sets out specific scenarios where an employer is being "unfair". This scenario-based approach creates a limited understanding of discrimination, which is actually kaleidoscopic and context-specific.
Insofar as the law will only enshrine the TAFEP guidelines, this will ban discrimination based only on a limited number of protected characteristics, namely nationality, race, religion, age, disability or sex. Such an approach would be insufficient to protect groups such as the LGBTQ community and people living with HIV.
The existing guidelines also don't address other forms of discrimination such as indirect discrimination and harassment. In addition, the severe underemployment of disabled workers will likely persist if the law does not also enshrine a right to reasonable accommodation.
To ensure that the new legislation will adequately protect workers from diverse forms of workplace discrimination, the government should start by dislodging from the law the nativist requirement for the preferential treatment of local workers.
This would allow the law to better target actual workplace discrimination, by ensuring that the new legislation is formulated properly—not on a compromised "fairness" doctrine, but on the legal concept of equality that underpins discrimination laws almost everywhere else.
Moreover, it would also allow Singapore to better address discriminatory hiring practices, by clarifying the underlying reasons why locals are being snubbed by some employers. This precision will help lawmakers address the serious gaps in Singapore's labour laws that ultimately disadvantage both citizens and foreign workers alike. The recently announced Complementarity Assessment Framework—a points-based system used for the approval of employment passes—will also boost recruitment transparency.
The announcement of the forthcoming workplace discrimination legislation is a significant development in Singapore. It is time now for the government and equality advocates to work together to ensure that this new law will deliver on its promises.
---
A lawyer and social justice advocate, Daryl Yang recently obtained an LLM specialising in disability and comparative equality law from UC Berkeley's School of Law on a Fulbright scholarship.
If you enjoy Jom's work, do get a paid subscription today to support independent journalism in Singapore.