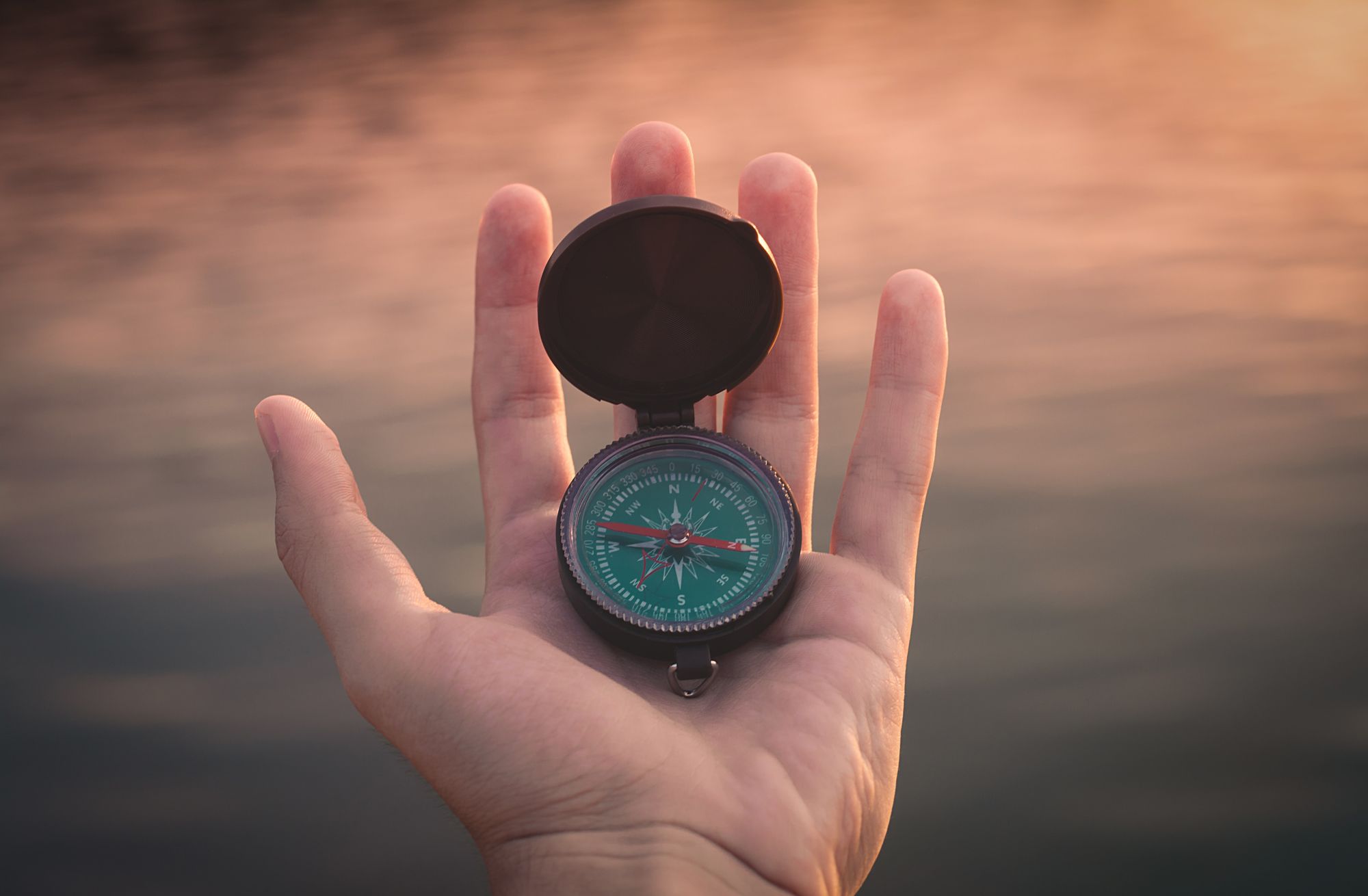 Dear reader,

Welcome! Thank you for subscribing to our newsletter. (And if somebody forwarded this to you, do consider subscribing here.)

Today I want to explain what we're doing, why we're doing it, how we're different and, perhaps most importantly, what role you can play as a reader, who cares about Singapore.

I thought I'd structure this as a series of FAQs (frequently asked questions). Over the past year, ever since we decided to co-found Jom, Charmaine Poh, Tsen-Waye Tay and I have had to regularly field such queries from dear ones.

Our answers were a bit haphazard initially, as we collectively went through that process of understanding each other better, of identifying and articulating that shared purpose that had brought us together, that had made us want to start a new magazine in Singapore.

Below, for the first time publicly, are our crystallised thoughts about Jom.
Q: What's Jom?
A: A new, weekly digital magazine covering arts, culture, politics, business, technology and more in Singapore.

Jom is what the media world might call a "general interest magazine". There's no particular subject focus. As long as there is a connection to Singapore, the story interests us. We will not, for now, be writing stories from far-flung corners of South-east Asia or the World. There must be a Singapore angle.

Philosophically, Jom was founded to inform and delight with slow journalism, grounded in humility and sensitivity, and guided by the never-ending quest for truth.
Q: Which magazines do you seek to emulate?
A: As lofty an ambition as it is, The New Yorker.

Charmaine, Waye and I hope that one day Jom can serve a similar role in Singapore as The New Yorker does in New York and the US. (Some advisors mention The Atlantic, though I think The New Yorker is the more appropriate model.)

We are under no illusions about the gargantuan task ahead of us. Others have tried and failed. We see this as a multi-decade process whose success will be dependent on, among many other things, heaps of good luck.

Try lah.
Q: What will the initial product look like?
A: Three things every week:
This newsletter;
"Singapore This Week", an opinionated update on our city; and
One essay on Singapore
Every Friday following our formal launch, hopefully in August, paying subscribers will receive the above three things. This newsletter will remain free, but the other two will mostly be behind a paywall. Once our website is up and you can sample our work, I will slowly try to nudge you towards a paid subscription. :)

"Singapore This Week" is your end-of-week catch-up. We will decide on the most important stories that week–from arts to politics and tech–and we will offer you Jom's opinionated view on them. We're hoping you'll occasionally (often?) disagree with us.

The essays are quite different–deep dives, which take months to produce, on particular topics. Some early ones include a personal memoir about our sense of smell, and the different scents we encounter in Singapore; a historical piece about the troubling origins of many Singaporean street names; and a profile of Salty Xi Jie Ng, a Singaporean artist.

Think of "Singapore This Week" as your quick scan at the end of the work week; and the essay as your Saturday-morning-over-coffee read. Each should appeal to a different part of your intellectual and literary soul.

But what if something really important happens in Singapore—like a death, or hateful language used in a town hall—that requires an immediate response from Jom? In that case, we will make a comment through one of our social media channels. Please follow us through as many of these as you use: Facebook | Instagram | LinkedIn | Twitter.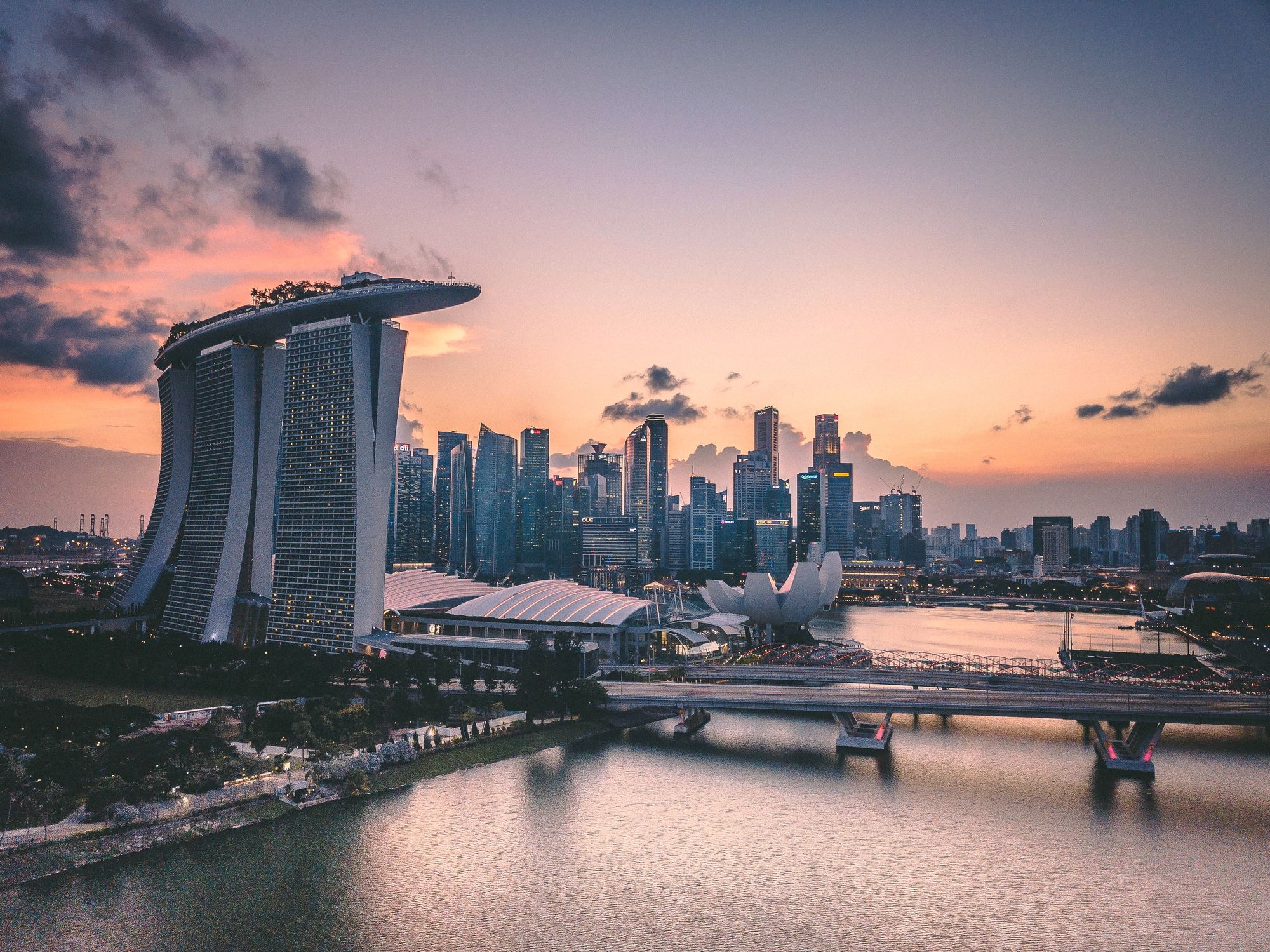 Q: How much will Jom cost?
A: We are still figuring out our exact subscription tiers. The base subscription, which gives access to all website content (as highlighted above), will be S$10/month.
Q: Who is your target reader?
A: Somebody who enjoys good prose, is eager to engage with contrarian views and thinking, and, amid our contemporary information overload, wants a publication that can curate and tell them what's important and why.

Our target readers may not necessarily want to follow SG news every day, but once a week, they want a considered take on what already happened: analysis, commentary, opinion, and more.

They care about Singapore's future and believe that good journalism is vital for its success.

They are looking for commentators to help them make sense of Singapore. They understand that they are paying partly for curation—our decision not to talk about something is as important as our decision to do so.
Q: What gap in the Singapore market are you filling?
A: There is currently no publication that both delivers regular, quality journalism, and that is also not beholden to particular political or corporate interests.

Singapore's journalism can, at the risk of oversimplification, be divided into the mainstream media and non.

The mainstream media, including outfits like The Straits Times and CNA (Channel NewsAsia), have decent editorial standards and regular coverage but they lack political and corporate independence. They are unable to publish anything critical about their political masters or their big advertisers, including numerous government agencies.

The non-mainstream media, including outfits like Mothership and Yahoo, have a bit more independence, even if some of them are now dependent on juicy government contracts. Though they occasionally publish long-form pieces, in our view none of them does so consistently because they're not set up for that. This is something Jom aspires to do.

Jom also aspires towards proper editorial independence. That's why we've chosen a reader-funded, subscription model. We will be accountable only to you, dear reader, not any political or corporate interest. We will not shy away from writing critically about everybody from Raeesah Khan to Xiaxue, from the People's Action Party to People's Voice, from Grab to Singapore Airlines.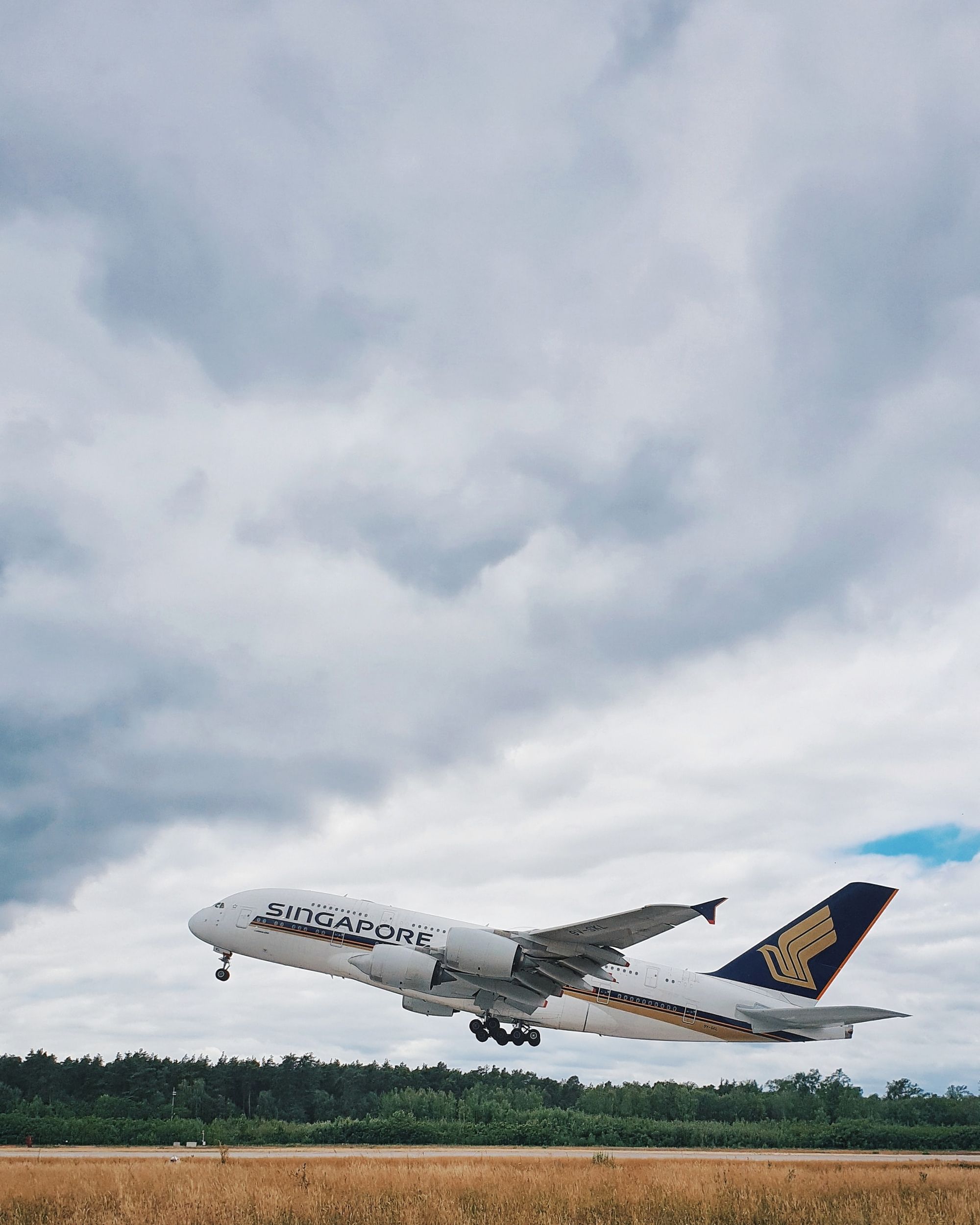 Q: Is Jom producing only long-form journalism?
A: Though our initial focus will be on long-form writing and photography, we are committed to a diversity of formats, from short-form video to audio podcasts.
Q: How is Jom different from Rice and New Naratif?
A: Our mission, our approach, our product, our business model, our literary style, just about everything is different. More below.

Friends often ask about these two outfits, so let's discuss them.

In terms of their mission—what those whose England very 'powderful' might call their raison d'être—neither Rice nor New Naratif is, in our view, a pure journalistic outfit.

Rice's business model means that it exists also as a marketing vehicle for brands, as its new editor-in-chief (and former branded content strategist) alluded to recently. One might argue that many media outfits around the world publish sponsored content, but it's really just about relative importance. For Rice it appears to be a key plank of the offering. Brands, not just readers, have always seemed like an important constituent for Rice.

New Naratif, meanwhile, a media firm cum "movement for democracy in Southeast Asia", has always done many different things, including activism, civic engagement, democracy classrooms and actual journalism. It's a bit difficult to pinpoint exactly what it is. It seems like it's currently trying to become a traditional think-tank.

Jom, by contrast, is a pure journalistic outfit. When people sometimes ask about our media "start-up", I have to remind them that there's nothing very sexy or techy about what we're doing. We're just building a traditional mag in the digital age. (Digital, yes, though do look out, at the end of the year, for our first annual print issue.)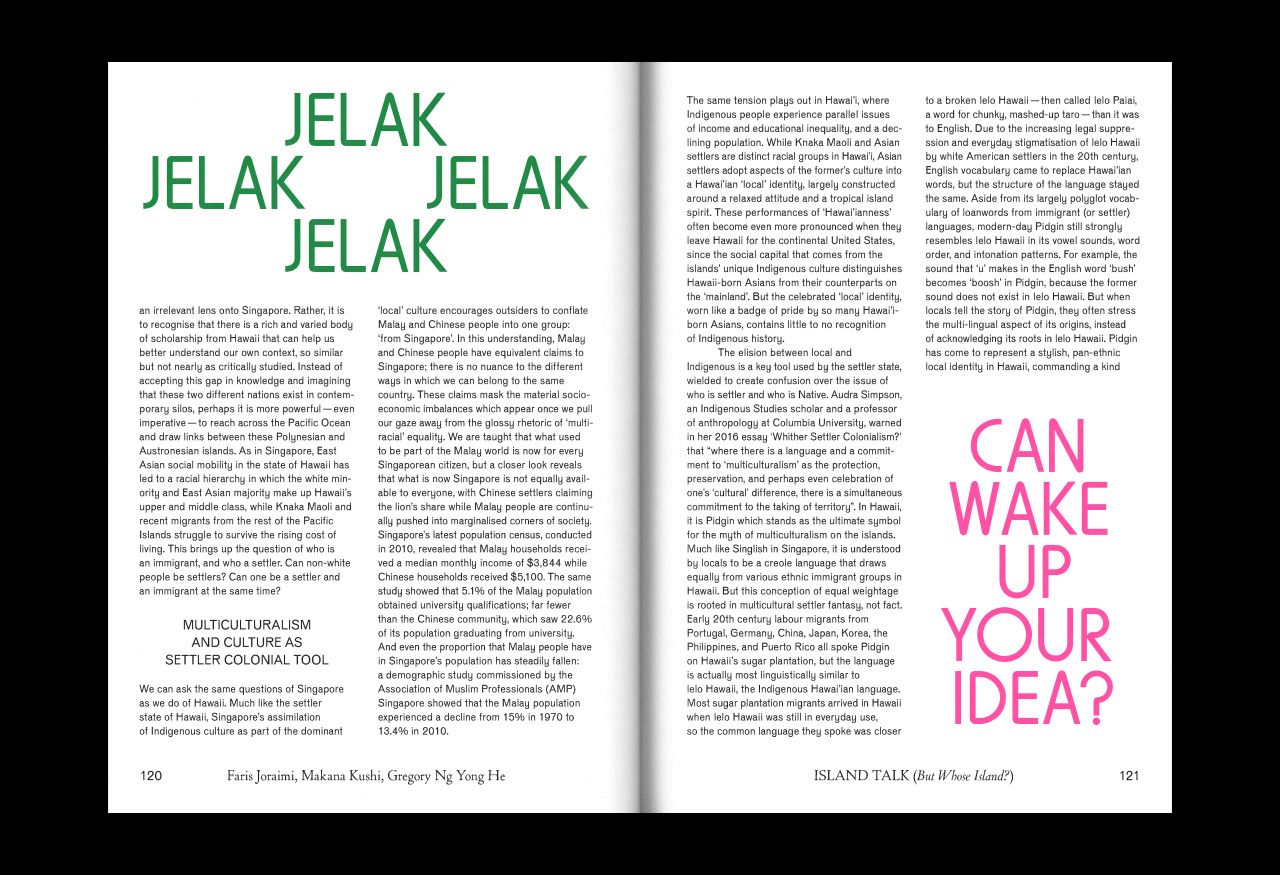 Jom has no other agenda. Of course Charmaine, Waye and I are, both individually and collectively, passionate about numerous social causes. We see the need to raise democratic awareness in Singapore and many parts of the region.

But those will never be direct pursuits of Jom. We believe that we can maximise our social impact by focusing purely on producing good journalism.

In other words, when you follow and subscribe to Jom, you are spending your time and money supporting independent journalism in Singapore, nothing else.

(Jom is not averse to advertising and sponsored content, but that'll be cream, perhaps only from year three onwards. We'll do it selectively and deliberately. Our bread and butter will always be subscriptions—with which we hope to cover all operating costs.)

Every outfit's mission influences its content approach, its product, and its business model.

For instance Rice, like other ad-driven outfits such as Mothership, needs to maximise "eyeballs" and other short-term metrics like engagement in order to attract advertising dollars. This affects everything from the way they craft headlines to actual topic choice.

We at Jom hope that our reader-funded model will insulate our editorial team from the pressure to churn out excessive content or maximise short-term metrics. Of course there are many doubters out there, people who think that Singaporeans are unwilling to pay for independent journalism. It's up to our readers and all of us at Jom to prove them wrong!

New Naratif, meanwhile, because of its grand (and honourable) ambition to be a "movement for democracy in Southeast Asia", dedicated a lot of resources towards regional coverage, including local language content.

Jom, by contrast, is hyper-focused on the English-speaking readership in Singapore. We simply want to build a good Singapore mag.

There's one final, important difference in terms of the value proposition to you, our reader. Rice and New Naratif are not committed to regularly covering Singapore. They tend to publish pieces on our city as and when they have something they think is good.

Jom, meanwhile, is committed to delivering a regular update to you. Once a week, every Friday, we tell you what you need to know about Singapore. We want you to look forward to that Friday mail from us.

In many ways, Jom's value proposition (to Singapore) is similar to that of The New Yorker (to New York) and The Economist (the world). Unlike those two storied publications, whose weeklies are so thick that a cover-to-cover read is daunting, Jom's initial offering will be thin.

We are starting small because we are prioritising quality over quantity. We've spent much time over this past year recruiting and working with Singaporean writers. Until our internal processes are up to scratch, until our contributor pool is big enough, and until we have enough paying subscribers such that we can pay our contributors well, we will not expand our output. That, in our view, has been the mistake of many before.

What that unfortunately means is that we won't have the capacity to cover every story you (or we) might be interested in. That's a necessary trade-off for quality, we feel. We appreciate your patience and support as we build this outfit slowly, methodically.

And if all this means that Jom is late to the news cycle, so be it. If this means that Jom loses a scoop to a rival, so be it. And if this means that Jom can never grow as big as the content farms, so be it. That is not why we are here.

Back to the comparisons with Rice and New Naratif, I'd like to end with a quick look at literary style.

Neither standardises style much. The only slight consistency we've observed with Rice's output is an emphasis on the writer as protagonist. Some might say it's a quite extreme form of gonzo journalism. There is a lot of "I" in many Rice pieces.

(A style I tried to adhere to in my Rice essay on Hong Kong and Singapore, one of my own favourite pieces. Another favourite is a profile of Tan Cheng Bock for New Naratif. I'm partly sharing these here because in Singapore, critical analysis, as we've attempted above, is often mistaken for mudslinging, as if it comes from a place of bad faith. One of our many goals at Jom is to try and change the way society thinks about criticism.)

At Jom, some of our content, such as this newsletter and possibly some social media posts, will have a relaxed, conversational tone. Our "Singapore This Week" update, even though it is produced by six different people, will have a fairly standardised Jom voice. We will also use a house style to lightly standardise our essays, while preserving the writer's own unique voice.

Consider The Economist's homogenous voice at one end of the spectrum. During the seven years when I worked at its sister units, I wrote a few pieces for the publication. I was amazed to see how editors there could quickly make everybody sound the same. It was as if my copy had been lumped in with the rest and magically churned through some editorial pasta machine 175 years in the making.

At the other end of the stylistic spectrum, consider the regular columnists, such as Maureen Dowd and Paul Krugman, at The New York Times. Each of their voices is so distinct.

Now, with all apologies to literary geeks who may not appreciate us putting these two wildly different forms on the same spectrum, we simply want to say that all of Jom's output will be somewhere in between in terms of literary style.

"Singapore This Week" will be a bit closer to The Economist, but our essays will be a bit closer to the columns at the Times.

And, to be clear, I'm talking about our stylistic approach. In terms of journalistic quality, of course Jom has a long way to go before it is anywhere near those established brands.
---
Thanks for reading! And do reply to this e-mail with any questions, concerns, or just to say 'hi'!

Finally, if you haven't already, do subscribe now to ensure you get our next newsletter, "Why a Malay name for an English publication? Finding 'Jom'."

Till then.

Best wishes,
Sudhir Vadaketh
Editor-in-chief, Jom
---
Some further reading
None today. You still want to read more??? :)
---
If you've enjoyed our newsletter, please scroll to the bottom of this page to sign up to receive them direct in your inbox.