Dear reader,

Today is Jom's birthday!

Well, in a way. Our paywall goes up today, though as you know we've been slowly building towards this. There are a few things to commemorate, but first I'd like to thank you for being with us on this journey.

Jom now has over 2,000 sign-ups to this newsletter, and over 180 paid subscribers. Your support means a lot to us, and so does your evangelising on our behalf: please continue to tell your friends about Jom.

Today we've published our very first profile, on Salty Xi Jie Ng, a Singaporean practitioner of what's commonly called "socially engaged art". I'm quite excited about this landmark.

At one level there is a dearth of proper long-form profiles in Singapore, the kind that are commonplace in most democracies. There are a few reasons for this. Media outfits here are not set up to produce long-form pieces. Their journalists have tight budgets and deadlines, which often result in superficial write-ups, basic Q&A-type interviews or puff pieces that simply function as marketing vehicles for the interviewees. Journalists are not afforded the resources to spend quality time with interviewees.

Singapore also doesn't really have a culture of interrogative and provocative questioning. When I was working at the Economist Corporate Network, I remember such a stark difference between my Indian/Western and Singaporean interviewees. The latter were much more likely to be surprised if I probed, if I tried to play Devil's Advocate. There is a culture here of softball questions—which is precisely why a particular general took "umbrage" at an innocent question, last year.

What annoys me the most, perhaps, is the excessive focus on the Men in White. There are so many other wonderful characters who make up this island-city that we call 'home'. That was one of the driving forces behind Jom's desire to create this profile series.

We need to tell better stories about Singaporeans.

This profile also represents what I think is a true, deep, whole-of-Jom collaboration. Seeing it reminds me of the intense teamwork that led to its production.

This began in March, when Charmaine, Jean, Waye and I started brainstorming Singaporean personalities to include. First a longlist, then a shortlist, and then we started reaching out to individuals in April.

I'm grateful to all the people who agreed to be interviewed and photographed. If you recall, we didn't even have a brand identity then, much less a website to show. They did it purely on trust, starting with Xi Jie. In the months ahead, you'll see profiles on KC Chew, prominent fundraiser and one of the so-called "Marxist Conspirators", Prashant Somosundram, general manager of The Projector, and many others.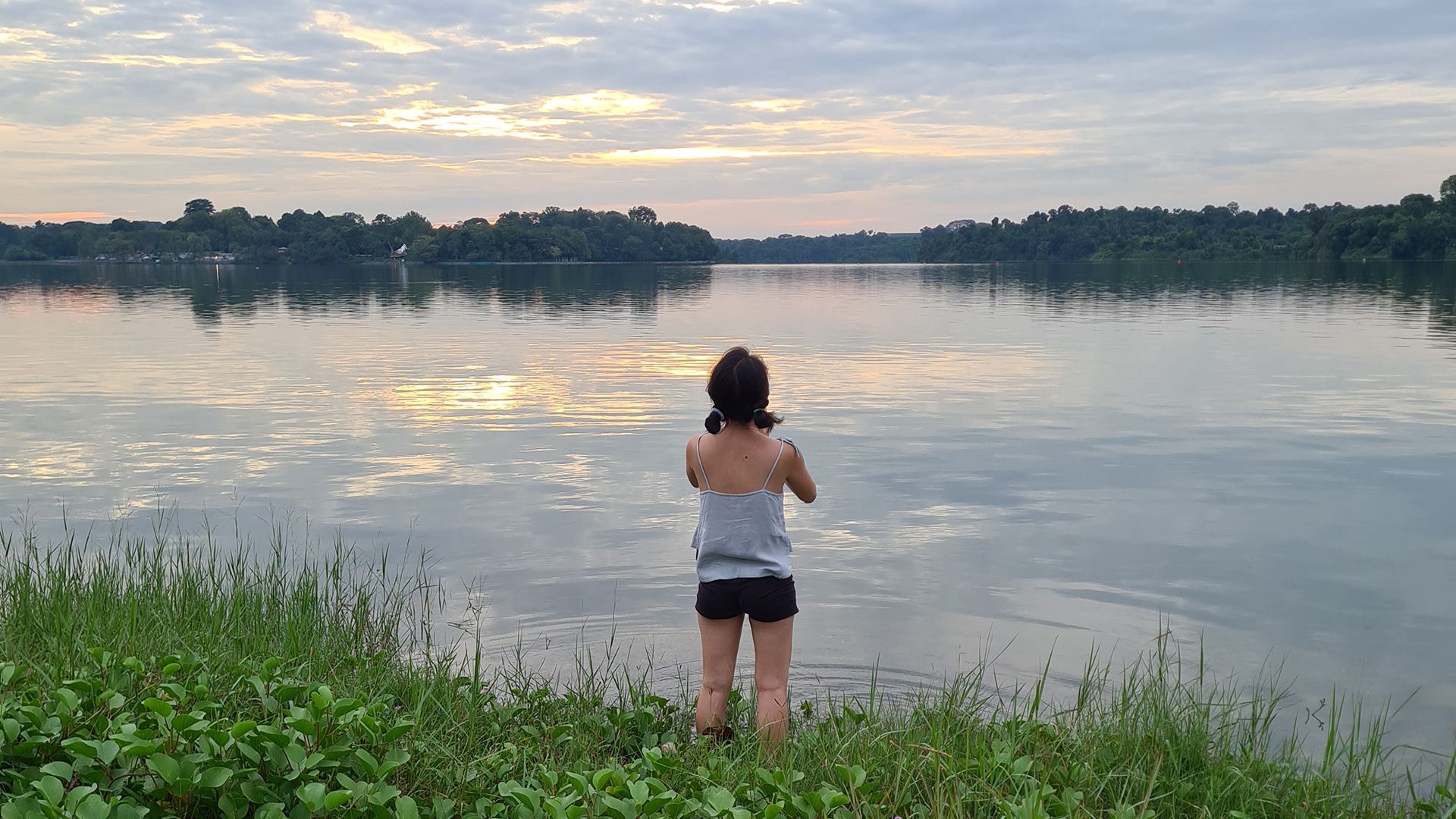 Though Charmaine's beautiful photographs and my words will be most apparent to readers, Jean's research and Waye's editing, among other contributions from the three, proved invaluable.

I really like how the profile turned out, but of course some humility is warranted. I don't want to give the impression that Jom is suddenly now producing profiles far better than everybody else in Singapore. Gosh, most days we're just happy that we haven't published a typo!

I simply want to let you know that we've taken the first step. We've got a long way to go. One of my readers felt that I wasn't critical enough about Xi Jie's personas and artistic practice. It's something we talk about internally: how do we move from a culture of little criticism to the one we aspire to, where it is broadly accepted.

Would love to hear what you think of the piece! Reply and let me know.

Finally, as expected, we've spent a fair bit of time crafting a Jom response to the imminent repeal of S377A, which I urge you to read.

Singapore This Week, which we are still offering free for now, features blurbs on everything from a Chinese woman charged for using racial slurs on an Indian one, to the challenges agri start-ups are facing in Singapore right now.

Finally, a big thanks to the whole Jom team— Charmaine, Jean, Waye, Faris, Fiki and a couple of other part-timers—for getting us to this point. I know you hear mostly from me, but I do wish I could give each of them a big hug today.

It's a special one.

Best wishes,
Sudhir Vadaketh
Editor-in-chief, Jom
---
If you've enjoyed our newsletter, please scroll to the bottom of this page to sign up to receive them direct in your inbox.